resume templates
0 - 5 years of experience
Why Should I Use a Resume Template?
By using the following resume templates, your chances of getting called for a job interview will be increased since they have been approved by recruiters and employers.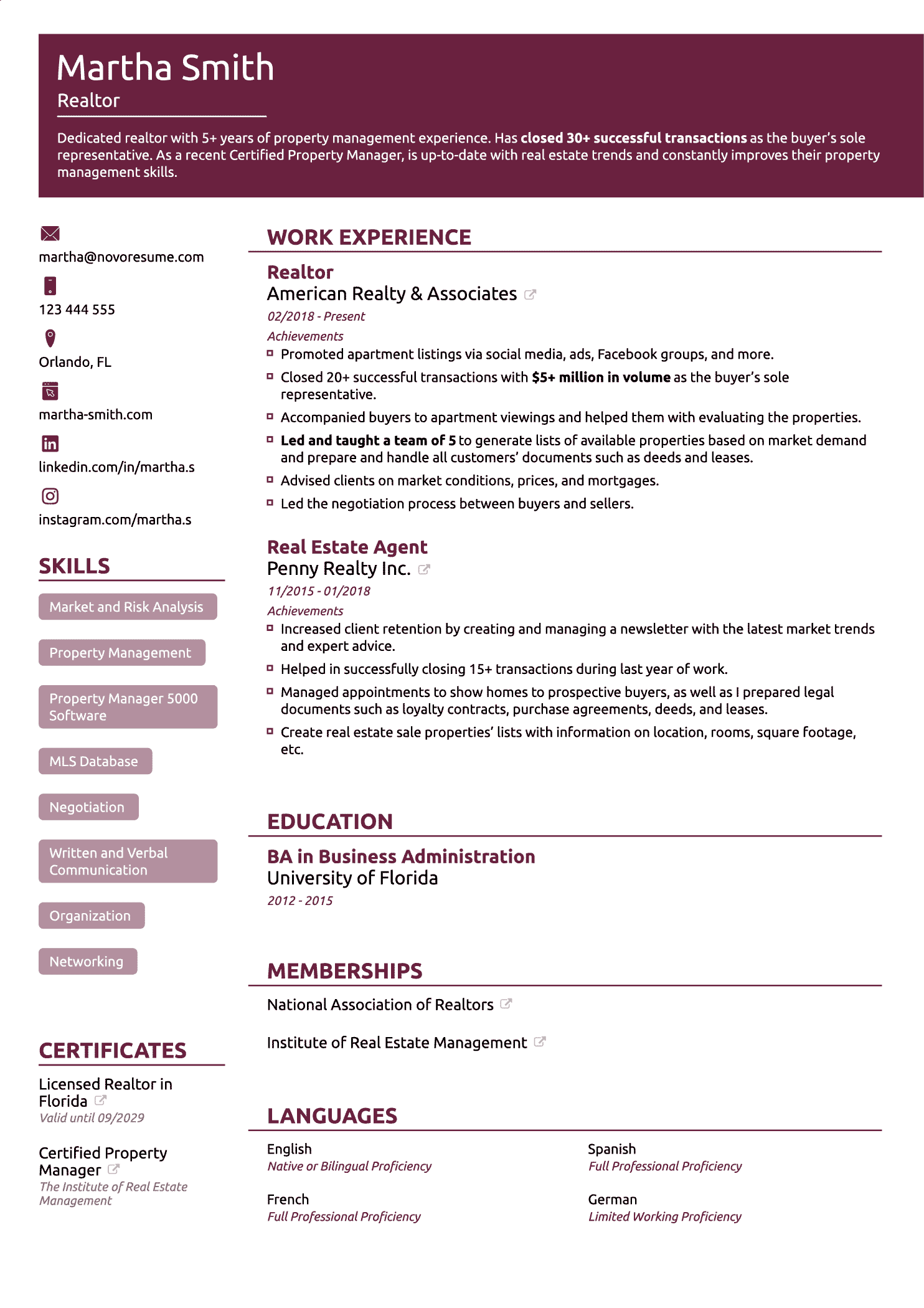 Functional resume template for all industries that will emphasize your strengths and work experience.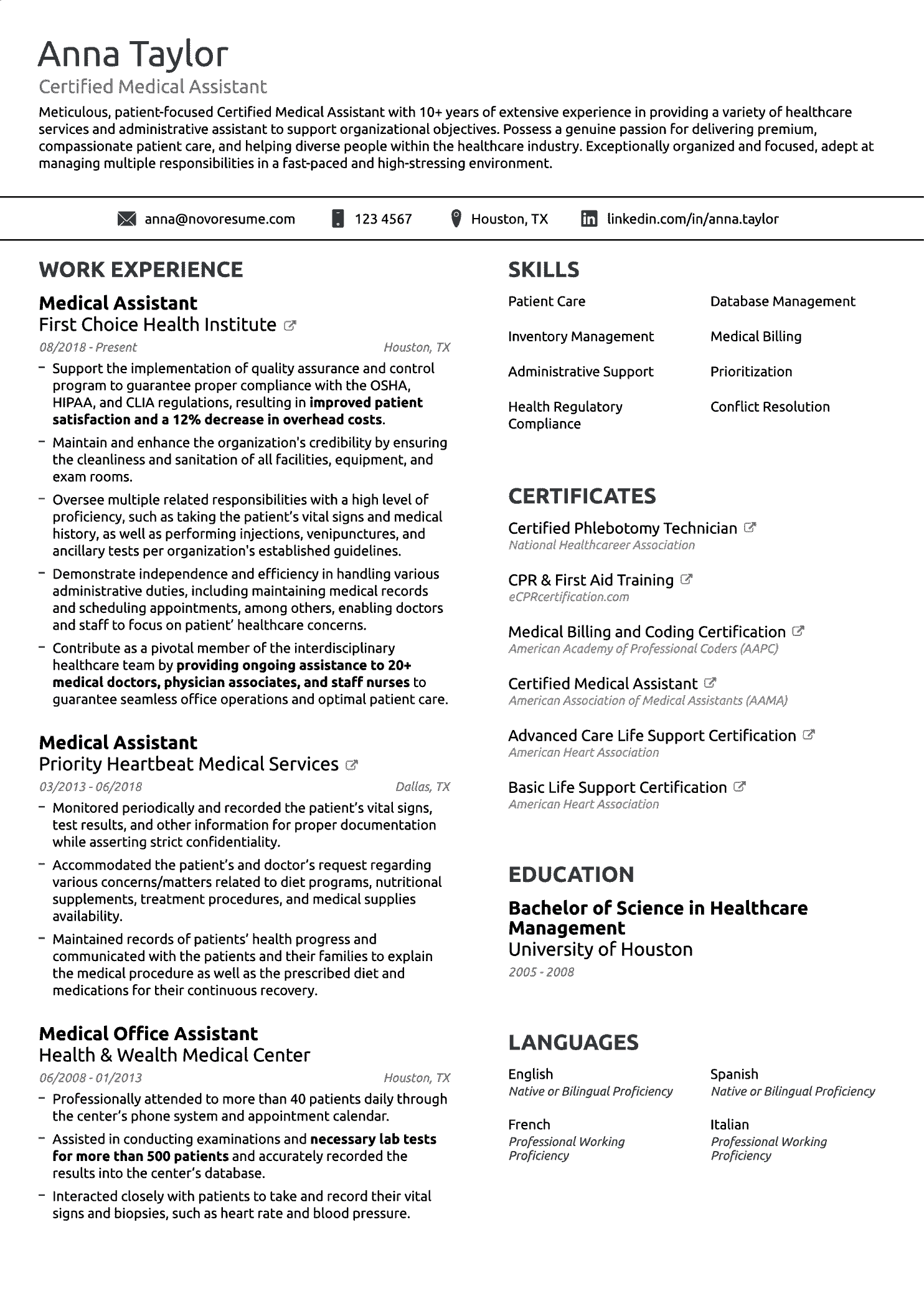 Easily personalize this basic resume layout that can be completed in under ten minutes through our intuitive process.
See what our customers have to say
More About Our Templates
How to Make a Resume?
The first step in creating your resume is to choose one of the resume templates available above, ranging from simple resume template to creative resume template, depending on the industry or company you are applying for.
Not sure with which one to start? Simply select a resume layout that catches your attention, because after that you can switch between all of them once in the editor by pressing on the "Templates" button in the top menu.
Which One Is the Best Resume Template?
This is very subjective, and each recruiter/employer has its preferences, so there is no "best resume template" that will be suitable for all the positions/jobs.
Our suggestion is all the time to analyze the industry and each company you are applying for to adapt each resume layout for a specific position.
Are These Free Resume Templates?
Using our free resume maker, the one-page resume templates can be used for free together with the Basic features (the ones without a Premium star next to them).
Most of the premium features can be tested in the free resume templates as well; the only difference is that Downloading a resume using Premium features in the Basic account will not be possible.
What If I Am a Student?
The above layouts can be used to create a perfect student resume or college resume when you are looking for a part-time job, internship or are about to graduate.
Consider that as a student or someone with less than 5 years of relevant work experience you need to keep your resume on 1 page.
Who Created These Resume Samples?
All of the resume templates available on novoresume.com are created by a professional graphic designer after doing extensive research with recruiters and employers, to make sure that the resume you will create has an increased readability and will increase your chances of getting hired.
How to make a cover letter for a resume?
When applying for a new job you will need to create a resume cover letter. After creating your resume, you can simply choose a cover letter sample with the same design, fonts, and color theme to create a professional job application.
Make sure to tailor each cover letter and resume for each specific job application.
What is the difference between a creative resume template and a simple resume template?
The creative resume template is specially designed so it will get the attention of the recruiters and make you stand-out among other candidates. However, we recommend using this template for more creative jobs/industries or when applying for start-up positions for example.
The simple resume template has a classic design and structure specially design for applying in industries where a toned down approach to the job application is still required, for example, the law or banking industry.
How long should a resume be?
From our research it was found that most of the recruiters recommend using maximum one page for your resume, especially when you are a student or having less than 5 years of relevant work experience.
If you have more than 5 years work experience and many other relevant activities that are relevant to the job you are applying for, the appropriate length would be 2-3 pages.