cover letter templates
all levels of experience
Why Should I Use a Cover Letter Template?
To promote your personal brand, it is recommended to use the same design, fonts and color themes on your cover letter template as in your resume, and this is possible with the following templates.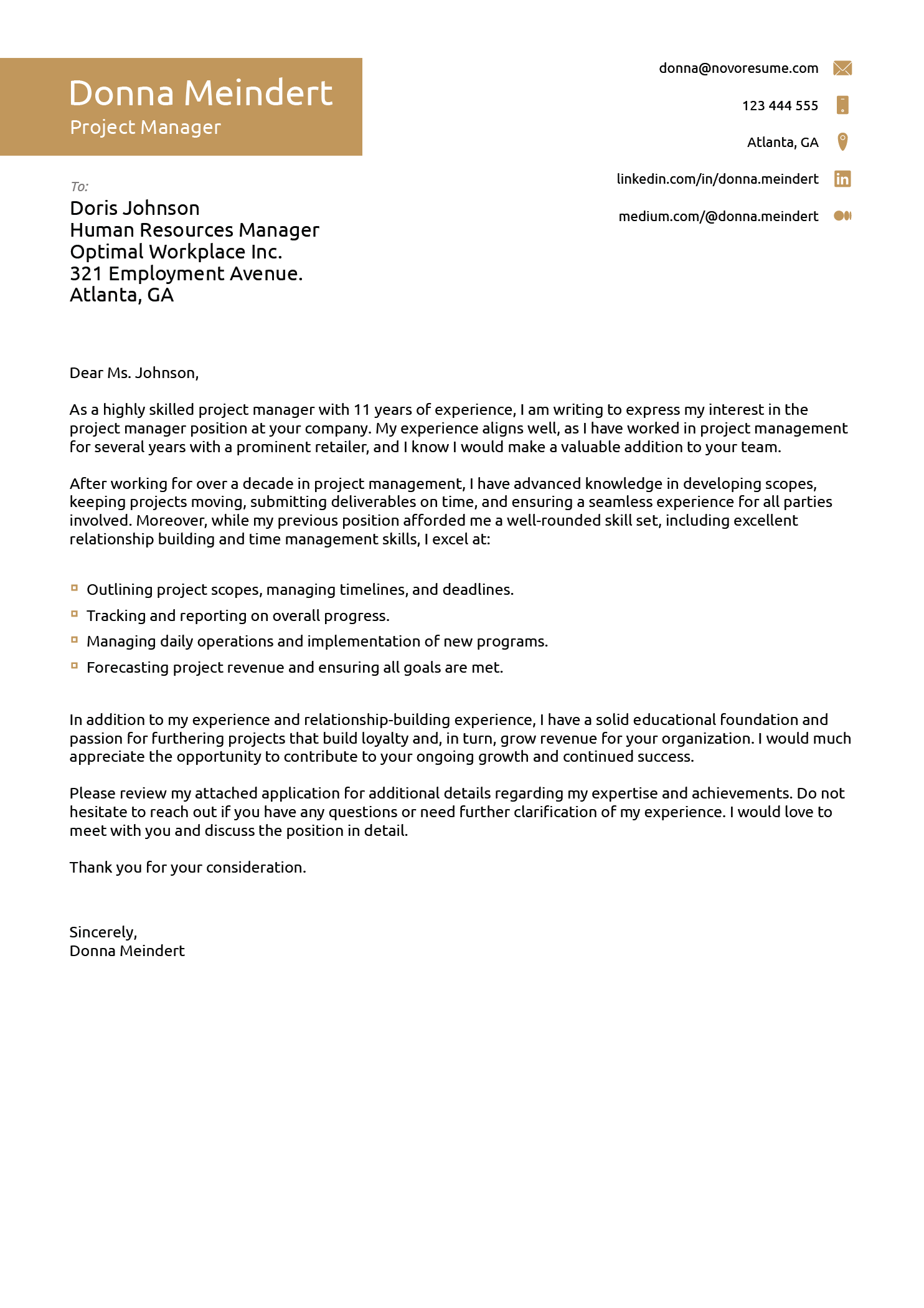 A functional cover letter template that will increase your chances of being called for an interview.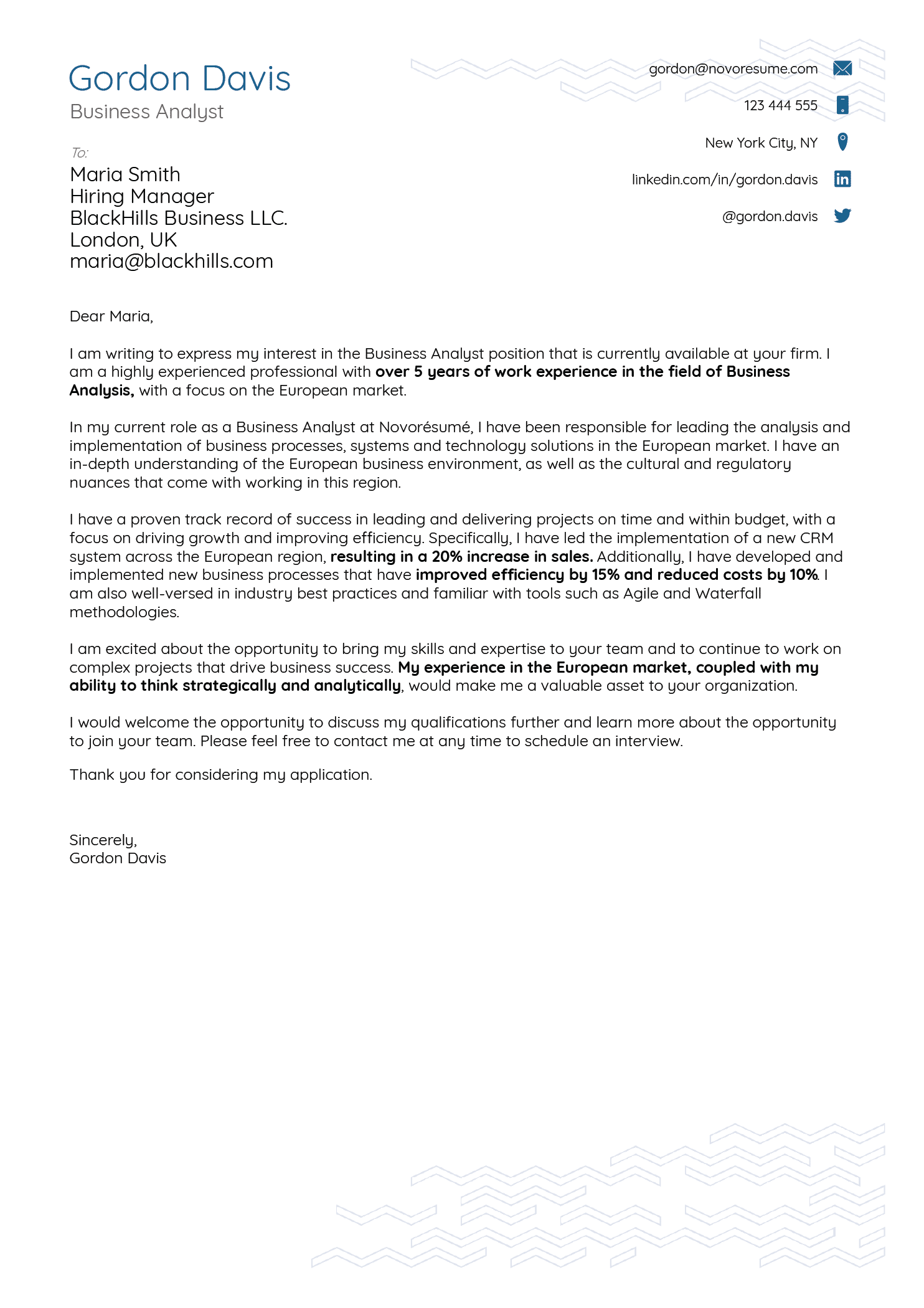 A classic but stylish design for the basic cover letter layout that has a minimalistic approach.
See what our customers have to say
More about cover letters
What is a Cover Letter?
A Cover Letter is a 1-page business document that needs to be sent together with your resume/CV when applying for a new job and serves to express your interest in the position.
The Cover Letter you include in your job application needs to contain and explain details about your credentials and experience for this specific job/company and showcase your interest in the position.
How to Write a Great Cover Letter?
Writing a good Cover Letter starts by selecting the structure of your content. 3 distinct parts need to be included in a good Cover Letter: An Introduction, the Body, and a Conclusion/Closing.
Also, if you need more inspiration or knowledge, you can check professional guides on the Career Blog and get inspiration from Cover Letter samples for job application.
What to Include in a Cover Letter?
Greeting/Opening: make sure to address your letter to the proper person/department.
First line: Write a custom first paragraph for each job you are applying for that will highlight why you are the perfect candidate for that specific opening.
The main body (hook the reader): explain how your previous achievements will help them solve the current challenges that their company is facing.
Relevant Skills: throughout your Cover Letter, mention your skills that are relevant to this position and how you will be able to use them if you would get the job.
Closing: include a call-to-action in the closing paragraph, making sure that the recruiter knows what action to take next.
How Long Should a Cover Letter Be?
The majority of the recruiters and employers agree that a Cover Letter should be maximum one page, arguing that "the shorter, the better."
To increase your chances of getting your dream job, make sure to research the company and the person you are addressing the Cover Letter to and personalize it according to their needs and profile.
Expert Reviews
The best thing about this platform when creating a Cover Letter as addition to your resume is that the documents will match to each other's design and font, creating eye-catching documents that recruiters/hiring managers will love. Another pattern I encounter in my work as a Career Strategist is that many clients don't even consider the importance of design and content of their documents. Some will ignore it because they may not see it as important or relevant but even this small detail, of matching the design of the two documents, will make a huge difference in recruiter's/hiring manager's eye. You will be initially judged based on your papers, so why not make a first great impression?
Cover Letters are usually synonymous with formal and bland rambling that you write down hoping for an invite to a job interview. I just love it how Novorésumé has enhanced that and is offering you a tool to build proper arguments and structured discourse about who YOU ARE and what YOU CAN DO. A real confidence booster, I tell you, seeing your motivation eloquently written!
More about our templates
How to Make a Simple Cover Letter for Your Resume
All of the cover letter samples available on novoresume.com are created using the same design as the resume/CV, allowing you to create a job application that is consistent and which will promote your personal brand in job applications.
From previous research, we would suggest you use the same color theme and similar fonts as the company you are applying for is using to match their company identity. Also, remember to use the same color theme and fonts for your resume/CV.
What is the Best Cover Letter Template?
There is no best Cover Letter sample, but as a rule of thumb, make sure to personalize each Cover Letter for ONE specific job only. Recruiters and employers will easily recognize a generic Cover Letter that has been sent to dozens of companies.
You can start with any template since once you start writing, the design of the template can be easily switched from the menu.