Struggling with your resume because you just graduated from university and don't have much work experience?
Or maybe you're switching careers, and aren't sure how to make your past position relevant for the new field?
Whichever the case, the solution is pretty simple:
Use a functional resume format!
Want to learn how? Read on to find out:
What's a Functional Resume?
When to Use a Functional Resume?
How to Write a Functional Resume
What Are Some Other Resume Formats (and When To Use Them)
What is a Functional Resume?
A functional resume, also known as the skill-based resume, is a resume format that focuses on your professional skill test as opposed to work experience.
If you were to create a traditional resume, you'd list out your work experience in reverse chronological order as follows:
Whereas, in the case of a functional resume, you list out each of your skills, and then back them up by highlighting how you've practically applied them in the past:
When to Use a Functional Resume?
It's better to use a functional resume in the following situations:
You're a recent graduate with no work experience. As the functional resume focuses on skills rather than experience, it can be very helpful to students.
You're switching careers. If you have some work experience, but the said experience isn't relevant for the position you're applying for, you can use a functional resume to highlight how your skills make you the right candidate.
You have a long history of unemployment (or gaps between jobs). Since the functional resume format focuses on skills, you can use it to downplay your work experience gaps.
That being said, in around 90% of cases, we don't recommend using a functional resume.
While it does have its perks (e.g. standing out as a recent graduate), it also comes with significant downsides.
First off, it's nowhere near as popular as the traditional resume format, and in certain parts of the world, recruiters might not even know that the functional format is a thing.
In addition, some recruiters might find the lack of work experience in a resume suspicious because it can hint the candidate isn't being truthful (e.g. red flags, being fired from previous employment, etc.).
These 2 disadvantages combined make a compelling case against the functional resume format.
So, if you do decide to create a functional resume, weigh the pros and cons and proceed at your own risk!
Want to also learn how to create a traditional resume? Check out our guide!
How to Write a Functional Resume
First things first - pick a compelling resume template to get started. We recommend using our Functional Resume template:
Then, create the following sections on your resume:
Contact Information
Resume Summary
Skill Summary
Education
If you have additional space once you're finished with these sections, you can fill it up with some optional sections (which we'll explain a bit down the line).
Now, let's walk you through each of these sections and explain how to do them right:
#1. Contact Information
While it might sound elementary, there's a ton of tid-bits you need to know about getting the contact information section right.
Here's what you need to include in the contact information section:
First and last name
Email address
Phone number
City and country you're based in
Optionally, you can also include links to relevant social media profiles. For example:
If you're a writer, you can link your portfolio page or website.
If you're a developer, you can link your GitHub profile.
If you're a marketer, you can link your Instagram or Twitter page.
Your LinkedIn profile link (if it's up-to-date).
#2. Resume Summary
The next section on your functional resume is the "resume summary."
This section goes right under your contact information, and looks something like this:
In a nutshell, a resume summary is a 2-4 sentence recap of your biggest professional achievements and career highlights.
The goal of this section is to show the recruiter (in one glance) that you're qualified for the position you're applying for.
Here's what a well-written resume summary would look like:
Correct Example:
Professional executive assistant with experience in supporting high-level CEOs and other executives for over 5 years. Experienced in customer support, data entry, and scheduling meetings. Skilled in time management, MS Office, and Adobe Photoshop.
#3. Skill Summary
This one's going to be the bulk of your functional resume.
In a skill summary section, you mention the top 3 skills required for the position you're applying for and then provide information on how you've gained the said skills right under them.
Let's say, for example, you're a recent graduate applying for a role in marketing. Here's what your skill summary could look like:
Skill Summary

Copywriting
Wrote over 20+ well-researched papers for my university.
Worked at the university news media as a journalist, interviewing interesting university alumni and publishing their stories on the website.
Created and published high-quality tech articles on my personal blog (www.exampleblog.com).
Creativity
Participated in a university project for a real-life company (Company X), where we had to come up with ideas for expanding to a new market.
With the help of my team, came up with 5 ideas, out of which 3 were actually implemented by the company.
Came up with 100+ topic ideas for content on my personal blog, some of which got over 50 shares when published.
Project Management
Acted as a team leader for most of my university projects, ensuring that they were completed on time, and that every group member contributed.
Was part of the Startup Weekend organizational committee. Helped source speakers, organize the event, find sponsors, and overall ensured that the event went smoothly.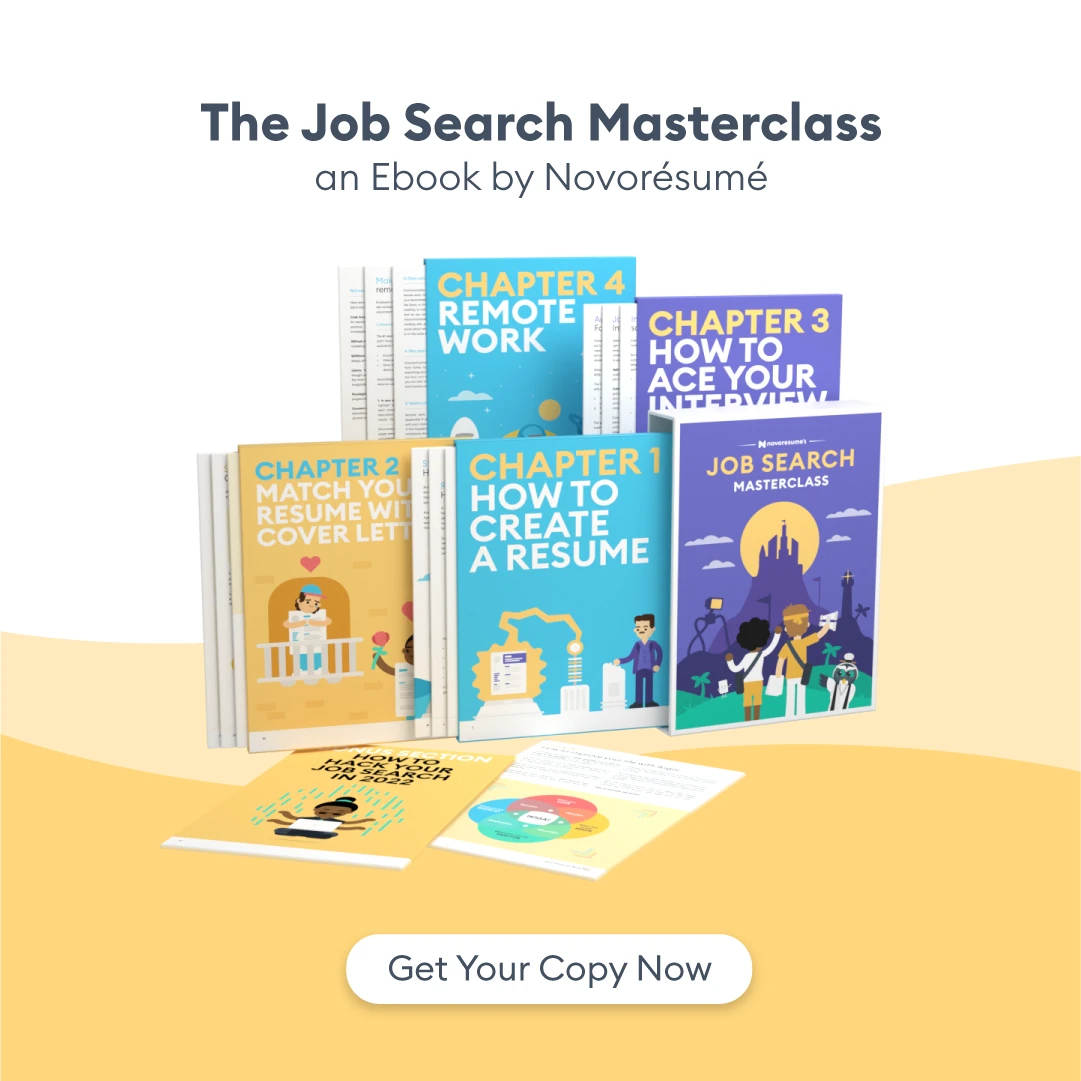 #4. Education
The next section on your functional resume is Education, and this one's actually pretty straightforward.
Here, list out the following information:
Name of the degree (e.g. B.A. in Computer Science)
Name of the university and dates attended (e.g. Boston State University, 2012 - 2016)
Optionally, you can also include the following as part of your education section:
GPA. If you had an impressive GPA in your university (3.5 - 4.0), you can list it in your resume. Most companies, however, don't really care about your grades all that much.
Honors. E.g. Cum Laude, Magna Cum Laude, etc.
Academic Achievements. Your thesis, interesting or noteworthy research papers you've written, etc.
Courses Attended. If you've taken some very impressive classes (and they're related to the role you're applying for), you can mention them in your education section.
#5. Optional Sections
Still have some space left on your resume? Here are some other sections you can include:
Projects - In our opinion, this one's the most underrated resume section. Here, you can include any kind of personal or university project you've worked on. E.g. blog you've started, a piece of software you coded, etc.
Extracurricular Activities - If you're a recent graduate, you can include a section about the extracurricular activities you've participated in during university.
Languages - Knowing an extra language or two can always come in handy. When filling these out, though, make sure to include your level of understanding (Beginner, Intermediate, Advanced, Fluent, or Native).
Work History - Yep, you CAN include work history on your functional resume. If you decide to do this, though, your resume will be a combination resume and NOT the functional one.
Other Resume Formats
There are 2 other resume formats in addition to the Functional one:
Reverse-Chronological Resume Format
Combination Resume Format
Here's what they're about:
#1. Reverse-Chronological Resume Format
This one's the most common resume format out there and it's what most people have in mind when they refer to a "resume."
This resume format simply lists out work experiences in reverse-chronological order and backs them up with other essential resume sections (skills, education, etc.).
Unless you have specific reasons to use either of the other resume formats (combination or functional), we recommend you stick with this one.
#2. Combination Resume Format
The combination resume is almost the same thing as a functional resume, with a small twist.
In addition to the skill summary section on the resume, you also add a work history section (which helps even out the downsides that come with a functional resume).
Usually, the combination resume is used by senior professionals with a decade's worth of work experience.
4 Free Functional Resume Templates & Examples
Want to get started with your functional resume?
All you have to do is pick one of our free templates and you're good to go!
#1. Functional Resume Template
Our functional resume template adds a dash of style to the traditional black-and-white resume.
Use this template to present your skills and talents in the best way possible!
#2. Combination Resume Template
This combination template allows you to showcase your skills without having to cut down on work experience.
#3. College Resume Template
Our College resume template is perfect for recent university graduates, allowing you to emphasize your skill-set over your work experiences.
#4. Professional Resume Template
Looking for something a bit more professional? This resume template is a prime favorite for job-seekers who are serious about their careers.
Key Takeaways
And that just about sums up everything you need to know about functional resumes!
Now, let's do a small recap of everything we've learned so far:
A functional resume format is a type of resume that focuses more on skills rather than work experiences.
You can use a functional resume if you're a recent graduate with little work experience or if you're switching careers.
To create a compelling functional resume, you want to get your skill summary section just right.
Functional resumes, however, are not that common in most parts of the world, so we recommend sticking to a conventional resume format to most job-seekers, instead.