Finally, an organization posted your dream job. You crafted a flawless resume and now you're ready to apply. You land on the cover letter section of the application and see that it is optional. Is it truly optional?
Will not submitting make me less likely to land the job? Where do I even start and how long should the cover letter be?
These are some things that might run through your head. But don't panic, we are here to help. No matter what your career level is, your cover letter can set you apart from the other applicants. But how much do you have to write?
This can be a complicated question. Too much text? The hiring manager might glance over it. Too short? The recruiter may think that you didn't put much thought or effort into writing the cover letter. 
Cover letters should range from a half-page to one full page. Your cover letter should never exceed one page in length.
Perfect Cover Letter Length Characteristics
Page Count: 0.5 to 1
Word count: 250 to 400
Paragraph count: 3 to 6
How to Keep Your Cover Letter to One Page
Tip #1: Keep it Concise
While the cover letter is a great way to showcase your personality, it is also very important to be concise. Hiring managers are sifting through dozens, and maybe even hundreds, of applications.
They do not have time to read a full two-page article about your daily tasks. Instead, highlight any relevant experiences that show your qualifications for the specific job.
Demonstrate your passion for the industry and end the letter. The decision-maker will appreciate your brevity and may even reward you with an interview. 
Tip #2: Highlight Only Relevant Experiences
Unless the employer requests a specific word count, keep it short. Take only the amount of space required to show that you are an ideal candidate for the job.
Highlight your qualifications and any relevant stories. It's important to be specific, and not regurgitate the content on your resume. 
It is very important here to showcase how your past achievements can help the company solve their current challenges and how you will use your skills if chosen for the position.
Doing so will show the recruiter or hiring manager the value you can bring to their organization.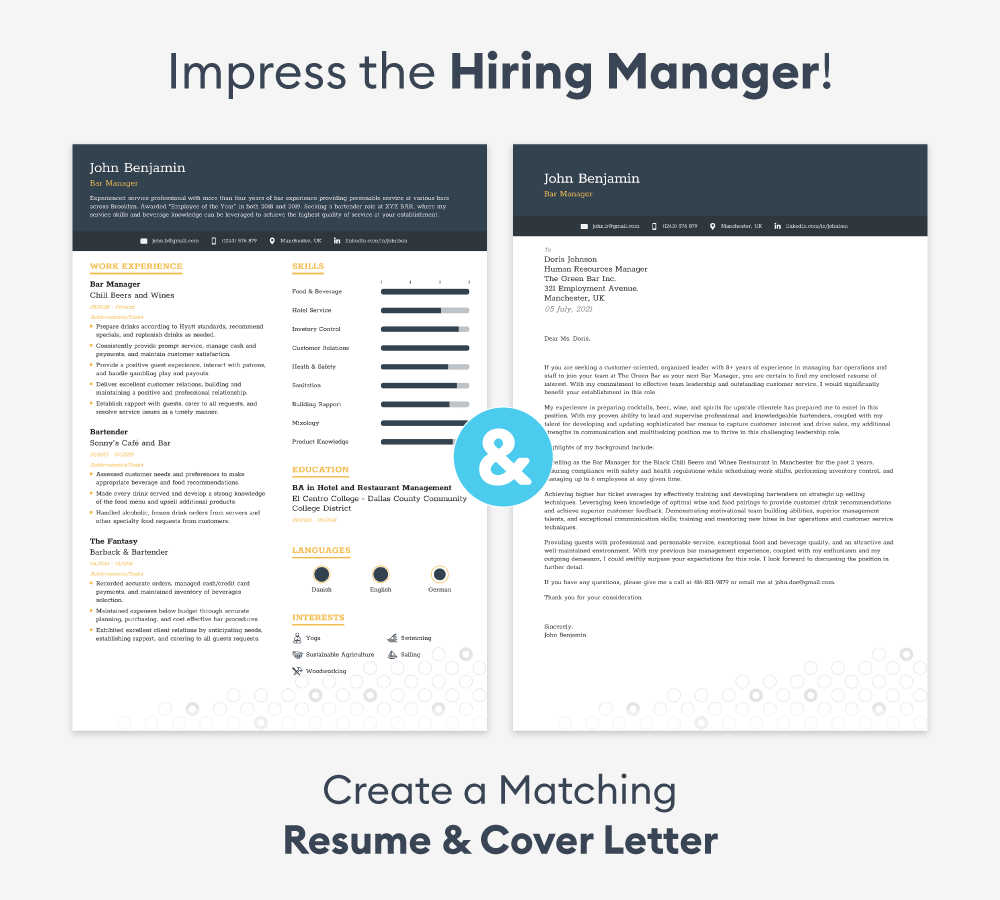 Tip #3: Break Your Cover Letter into Sections
An effective cover letter contains three to four paragraphs. It's important to keep the sentences short so the reader can quickly navigate your cover letter.  
Paragraph #1: The Intro
The first paragraph should grab the decision-maker's attention. This is an opportunity to show your interest in the position and knowledge of the company. Make sure you address your cover letter to the correct person or department. Always be sure to research the company and customize each cover letter to the position you are applying for. 
Example: "I am excited to submit my application for the position of [insert position name] with [insert company name]. I have watched your growth for years and really appreciate the devotion to serving your customer's needs." 
Paragraph #2: Your Qualifications
The second paragraph should highlight relevant stories or stats that impress your qualifications. For example, "In the previous company, I grew sales by 150% in my first year and 200% in my second year." It is helpful if you can be specific in how you achieved success or benefited the company in some way. This highlights what you bring to the table and how you can make an impact on the hiring manager's business. 
Paragraph #3: Your Interest in the Company
The third paragraph, if you choose to include it, can speak to what drew you to apply to the specific company. This can sway the hiring manager's decision by showing passion and loyalty to the company. 
Paragraph #4: The Closing
The final paragraph should reiterate your interest in the position. It is a great time to thank the reader for their consideration and request an in-person meeting. It's important to have a call-to-action so the reader knows what to do next. Always include detailed contact information. 
Tip #4: Experience Level
Cover letters can vary based on your experience level. If you are applying for jobs right out of college, don't include metrics measured in school, such as GPA, unless requested. Instead, focus on your experiences, projects and achievements that make you a strong candidate. 
If you are in the middle of your career, pick out relevant accomplishments and state your experience level. For example, "With 12 years of teaching experience, I am writing to express my interest in the open position in your Mathematics Department." 
If you have more experience, you likely have more relevant qualifications and stories. This may entice you to make your cover letter longer. Do not fall into the trap.
Longer does not mean better. Select a few key successes and leave others for the interview process. 
Tip #5: Formatting
The format is just as important as the length of your cover letter. Pay attention to the amount of white space on the page. More white space keeps the content easier to read for the recruiter or hiring manager.
You want to make sure that you use a font that is legible (as the ones handpicked by our team together with recruiters). Keep standard margins and align your text to the left. 
Writing a cover letter can be intimidating. If you remember to keep your writing concise and highlight only your relevant experiences, you will be on your way to snagging an interview in no time.
Suggested Reading: